This is the invitation for a party for a group of Twilight lovers before the midnight showing of Eclipse on June 30th.
A few of the invited have my blog address, so I'll keep my Twilight party post details to a minimum in order to let some of the details be a surprise if they are checking, and then I'll blog about the details for the next 8 or 9 years because I'm pretty excited...or at least until the next shower/party etc I host. I probably won't be able to wait for a few details, but...my rule is I can't post more than one a week until the party. Having said that....Yes, I'm a fan (though I never thought I would be, and I understand why other people aren't interested, but I am glad I read the series), but more than that....I work in a really fun work atmosphere (who else gets a
huge group together for a New Kids on the Block concert
..and admits it??). Since there are so many of us that have read this series, and like discussing it...and it's summer...and we are teachers....how perfect was this timing for a party?!? We attended the opening of New Moon together in the fall, and I believe we frightened most of the people in attendance in our mad dash to get several rows of seats together. One of 'us' was about 8 months pregnant at the time, and I believe she led the pack of runners...but I won't confirm this for the sake of her insurance premiums. This time around we are getting together for dinner at my house. I have some fun foods planned, some fun decorations, activities, and a certain someone who is perhaps the biggest fan happens to be celebrating her birthday on this day...that's a recipe for fun!
Now, onto the invitation details.
I printed off the movie cover for the front of these chinese boxes.
This is now the
third party
(with misc small events) I've used these chinese boxes for over the last few years. I order a bulk set a few years back, and have been able to get my money out of the deal! I just like chinese boxes, and it was a fun way to deliver the innards. I attached a little tag, along with some fangs I picked up around Halloween (yes, I plan stuff that far in advance), but I've seen them on Oriental Trading.
Inside is a little invitation. Heather, Taylor, and I are creating a food spread of 'bite' size foods, and drinks that go with themes from the book, but guest are invited to bring 'bite' size snacks or 'sparkling' drinks. Trust me, if you read Twilight, you know why both of these words are a BIG deal.
I also included one little treat to represent each book, along with a famous quote from the story. You may have to be a fan to appreciate them, but...I have to believe there are more fans than the 20 or so of us that will be attending this party, and getting in line a few hours before the movie. I believe this b/c last opening we got there two hours in advance and were only at the front of the SECOND line to enter the movie. Here are the detailed insides. Each of the four books are represented, and a popular quote from each movie is attached to a symbolic treat.
For Twilight
Quote: "And so the lion fell in love with the lamb…"
-Edward Cullen
Apple Shaped Cake Balls
I saw this idea on bakerella (I think?) awhile back for a back to school treat. I used a pretzel for the stem, and rolled out gumdrops for the leaf.
For New Moon
Quote: "How strongly are you opposed to grand theft auto?"
-Alice Cullen
Mini Moon Pies
Let me just pause for a minute and say something about the mini moon pies.
I knew this was what I wanted to represent New Moon. There are a ton of cute ideas I could have gone with, but this got 'stuck' in my head, and I couldn't let go. I wanted them to be mini, because...well, refer to every other post over the last four years and you will see I like mini. I found them on Walmart's website, and the cool thing is that when you find a product on Walmart.com you can type in your zipcode and they will tell you the closest store that carries this product. The closest store wasn't THAT close, but it wasn't so far it was completely ridiculous to pick these up. I did have to ask customer service, but still....my dream (of the day) was fulfilled.
For Eclipse
Quote: "What's it like — having a werewolf for a best friend?"
-Jacob Black
Licorice 'Ribbons'
My pal Heather picked these up from some candy bins for me, it was that or footlong roll-ups. These smell amazing. Please install a scratch and sniff feature to your computer, and smell them.
For Breaking Dawn
Quote: "Charlie took my hand and, in a symbol as old as the world, placed it in Edward's. I touched the cool miracle of his skin, and I was home."
-Bella Swan
Chess Piece Chocolate
I found the chocolate mold at a cake store near me, and I'm going to be using this for some party details as well. I'm sure they are online.


Here are all the pieces from the mold.


If nothing else as far as the purpose of this post...if in ten years I run across this chocolate mold for chess pieces and think...WHY in the world do I own this? I can refer back to this post. Trust me, I won't be able to explain it to myself in ten years.
Here are most of the invites ready to be delivered.
OK....7 more days until I can post anything else, but I will be posting more....lots more.
P.s. Did you know you are required to watch Twilight, and New Moon 16,234 times while making the invitations to go see Eclipse? Just thought you should know, it's a really delicate part of the whole invitation making process.
Linking To: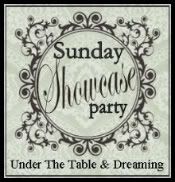 http://funtocraft.blogspot.com/2010/05/look-at-me-party_20.html>
Bird Crafts